DELIVERED FRESH TO YOUR DOOR
From our place to your plate - bursting with flavour!

Whakatōhea Mussels are grown in one of the world's most untouched and pristine ocean environments.

New Zealand's Eastern Bay of Plenty is renown for its isolated coastlines, clear blue waters, and sunny climate. Our mussels are grown in the deep, nutrient rich, open waters surrounding this coastline, creating a culinary experience like no other.

Whakatōhea Mussels add colour, flavour, and visual appeal to any plate. You can enjoy baked, barbequed, steamed, smoked, or fried. This is an incredibly versatile cuisine with all the added nutritional benefits.

Order now to experience our Whakatōhea Mussels - delivered direct and fresh to your door.
ORDER NOW - LETS EAT!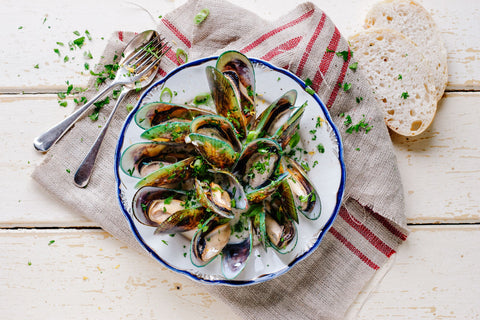 FOR THE MUSSEL LOVERS
For those wanting a little bit more! We can supply large quantity orders to cater to food retailers and those hosting special events.

Please contact our Sales & Support team for further information.
ENQUIRE NOW